In the spirit of adventure, we've joined forces with Cooper King Distillery in Yorkshire to create a pioneering, sustainable gin that's full of flavour.
'The Museum's pledge to cut emissions to net zero by 2035 is aligned with our philosophy of fighting climate change,' says Chris Jaume, who founded Cooper King Distillery with Dr Abbie Neilson. 'This gin is a brilliant and inventive way to spread the word and promote positive change.'
Discovery Gin is carbon-negative. This means for every 70cl bottle, cold-distilled in small batches using renewable energy, 1 kilogramme of carbon dioxide equivalent is removed from the atmosphere (including carbon dioxide and greenhouse gases) - and £1 is donated to the distillery's tree-planting charity partner, the Yorkshire Dales Millennium Trust.
The packaging, too, is sustainably produced - the lightweight bottle is made from 55% recycled glass and labelled by hand at the distillery. And as for the name, 'Discovery is what we hope people experience when they visit the Museum,' says Carla Treasure, Buyer for the Museum shop. If you are visiting, keep an eye out for the polished piece of green malachite, used for thousands of years in jewellery or pigments - and used here as the backdrop for the gin.

Flavour:
what on Earth does it taste like?
Herbaceous, refreshing and vibrant - with a cool smoothness from the cold-distillation.
'The core botanicals of juniper, coriander and angelica give the gin an incredible depth of flavour,' says Abbie, 'but Discovery's signature top notes and silky texture comes from the fresh basil, lemongrass and clove.'
Enjoy all 11 botanicals, including locally grown lavender, as you pour a measure of Discovery Gin, into your Friday night G&T. We recommend it on the rocks and garnished with a fresh basil leaf.
A new ice age:
how should you serve it?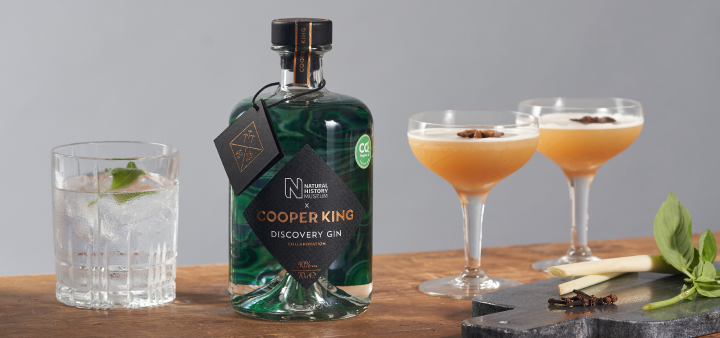 'We think the best way to enjoy it is with good company - or a good book - planning adventures.'
The classic way to enjoy Discovery Gin is in a G&T. 'That's the way I like it - with Indian tonic water, over a few ice cubes,' says Jeffrey Streicher, the Museum's Senior Curator of Amphibians and Reptiles, who is part of team that deals with 3,000 litres of spirit a year.

His fellow Curator of Fish James Maclaine is more of a negroni fan. 'It would definitely work well in one of those. Interestingly, we've got specimens in spirit from the famous RRS Discovery that went to Antarctica with Scott and Shackleton.'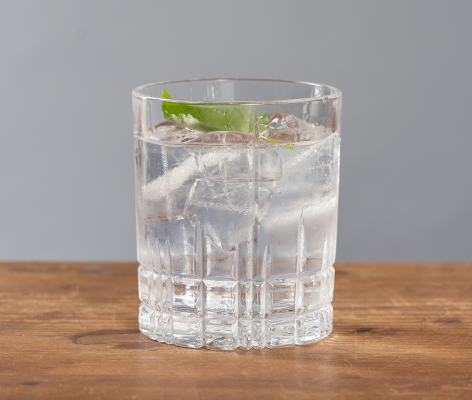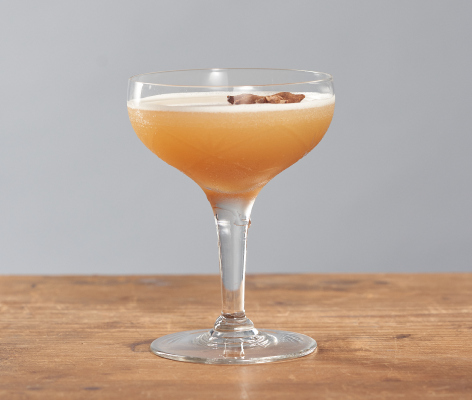 Alternatively, discover something different with a spiced apple martini. Add 50 millilitres each of Discovery Gin and cloudy apple juice, 12.5 millilitres vanilla syrup, 1/2 cinnamon stick and lots of ice to a cocktail shaker. Shake until chilled, strain into a martini glass and garnish with a star anise.