Our online shop first launched in 2004
Since then we've evolved. We hope you like the new breed.
Our values
We choose our products with educational value and responsible sourcing in mind.
Our collections for adults and kids include gifts made from organic, recycled and sustainable materials. We are also developing Fairtrade and UK-made collections in our never-ending quest for the most responsibly sourced products.
Among our wide variety of gifts, we stock science experiment kits for kids that encourages curious kids to learn, real leaf jewellery and colourful homeware to brighten up your home.
We have a huge collection of made-to-order prints. Choose from hundreds of images from our best-selling Wildlife Photographer of the Year exhibitions and have them printed and framed to your specification.
You can also find some of the most scientifically accurate dinosaur toys and models on the planet.
Whatever you find among our collections, we hope our gifts inspire your passion for nature and help you find more ways to enjoy and protect it.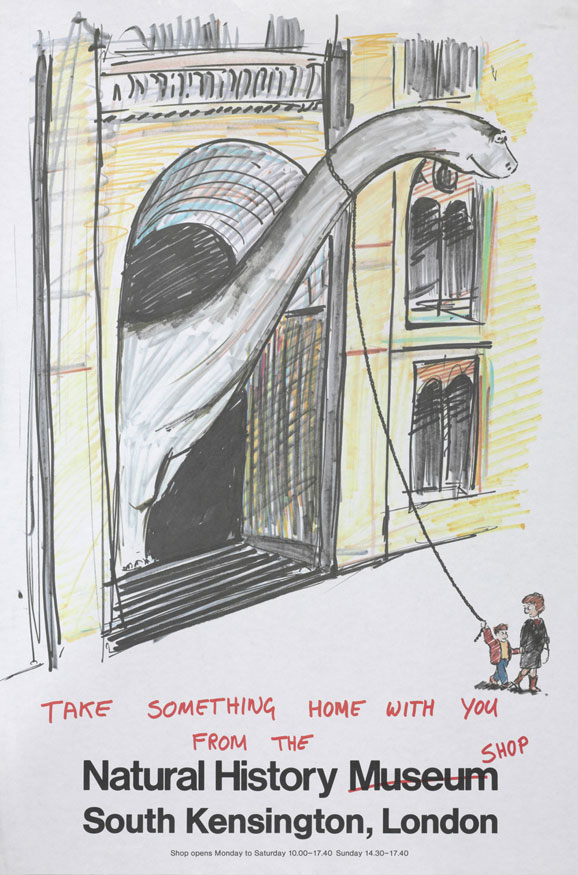 Shop poster from the 1980s
The Museum
The Natural History Museum is a world-class visitor attraction and a leading science research centre.
Through our collections and scientific expertise, we are helping to conserve the extraordinary richness and diversity of the natural world with groundbreaking projects in more than 68 countries.
The charity
The Natural History Museum is an exempt charity. Proceeds from your order go back to the Museum, helping fund science research, education programmes and maintenance.
Sign up for news
Be among the first to get the latest offers, new launches and product highlights. Enter your email address in the box below.